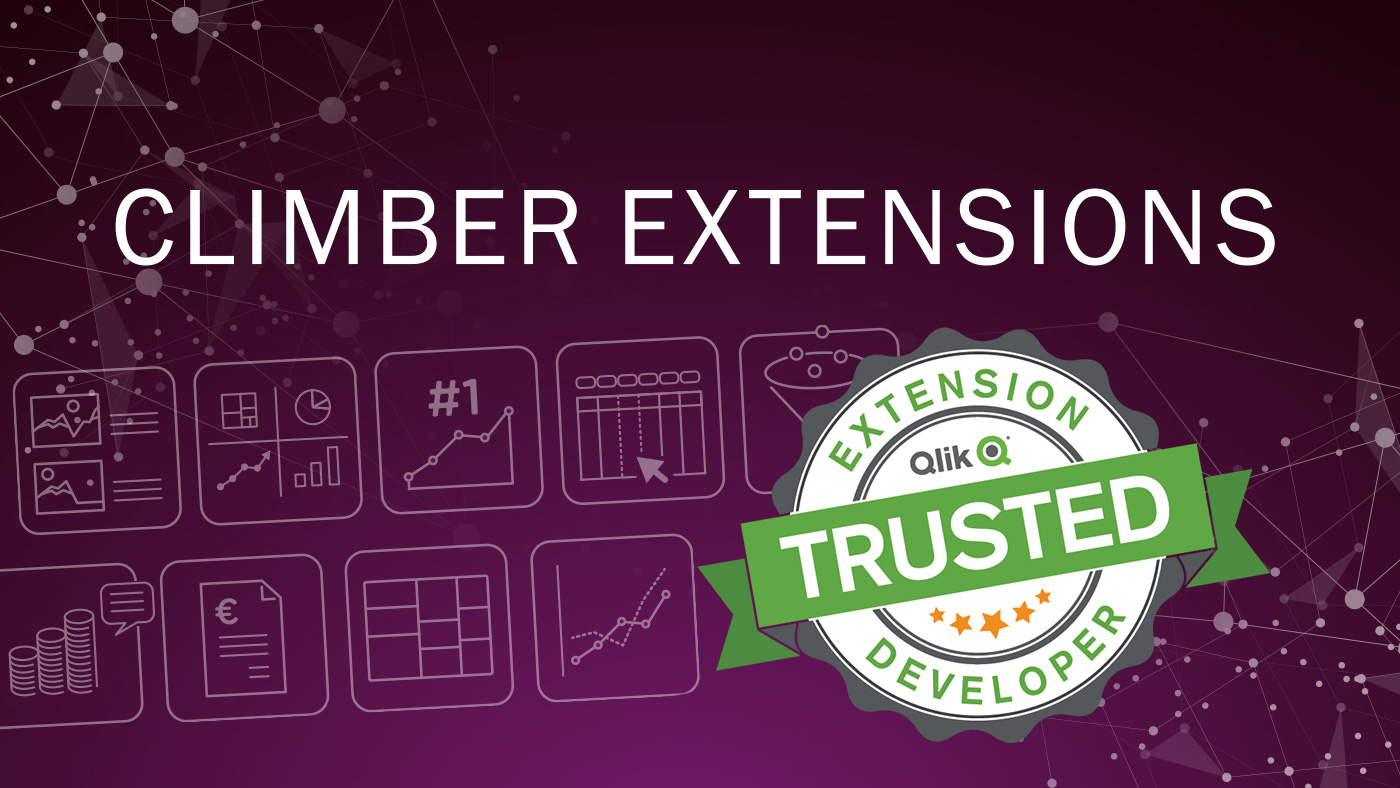 The Climber Custom Report Extension is TED accredited!
We are very proud and happy to announce that the Climber Custom Report Extension – the quintessence of self-service – for Qlik Sense has been accredited within the Trusted Extension Developer Program. The TED program, released by Qlik a few months ago, enables developers to create innovative extensions that expand the value of Qlik Sense.
Extensions that have been awarded a TED accreditation have been rigorously tested in regards of quality, completeness, and security. Qlik ensures security protocol and data collection compliance which reduces the risk of code failure on upgrade. The knowledge of the Custom Report Extension being accredited gives you increased confidence to deploy the extension at scale. All accredited extensions are found at Qlik Market.
"We are excited to acknowledge that the Custom Report+ finally has been accredited as a trusted extension. This is our most popular extension, it adds great value to our customers and their investment in Qlik Sense. The extension makes the migration from QlikView to Qlik Sense a lot easier. We are currently working together with Qlik to accredit more of our many extensions", says Michael Nordström, CIO of Climber.
What is the Custom Report Extension?
How long have you wished for customizable tables in Qlik Sense? With the Climber Custom Report Extension for Qlik Sense, you are able to create customized tables based on data in master tables. You can visualize your data as a straight table, pivot table or combo chart, and easily export your table to a new app.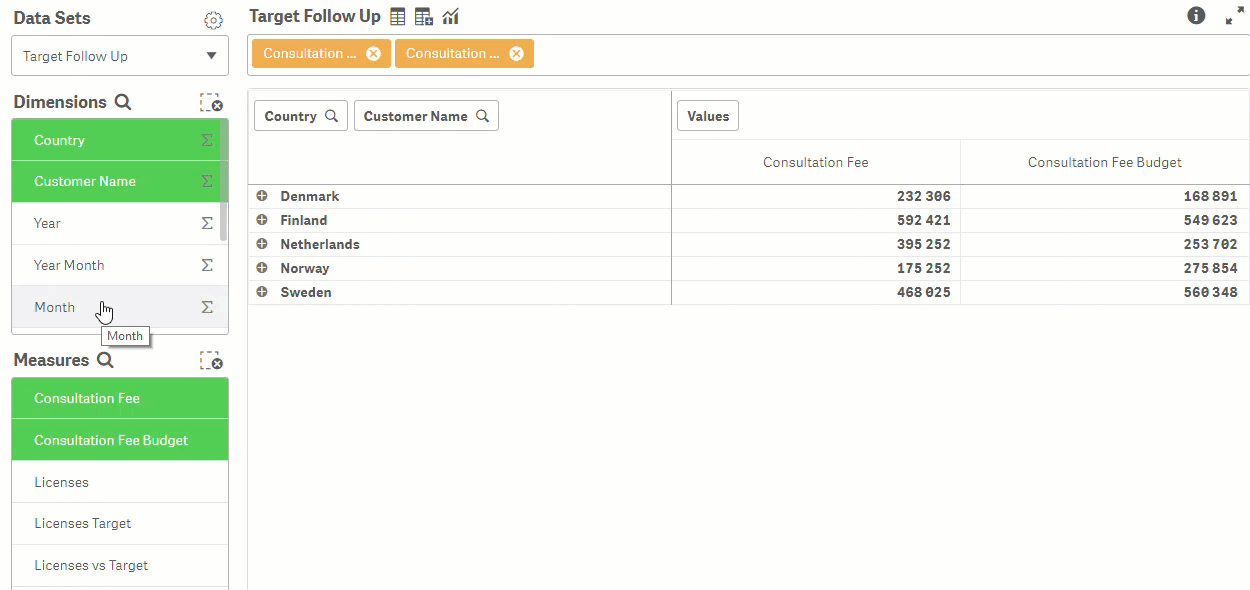 Want to know more?
Contact us!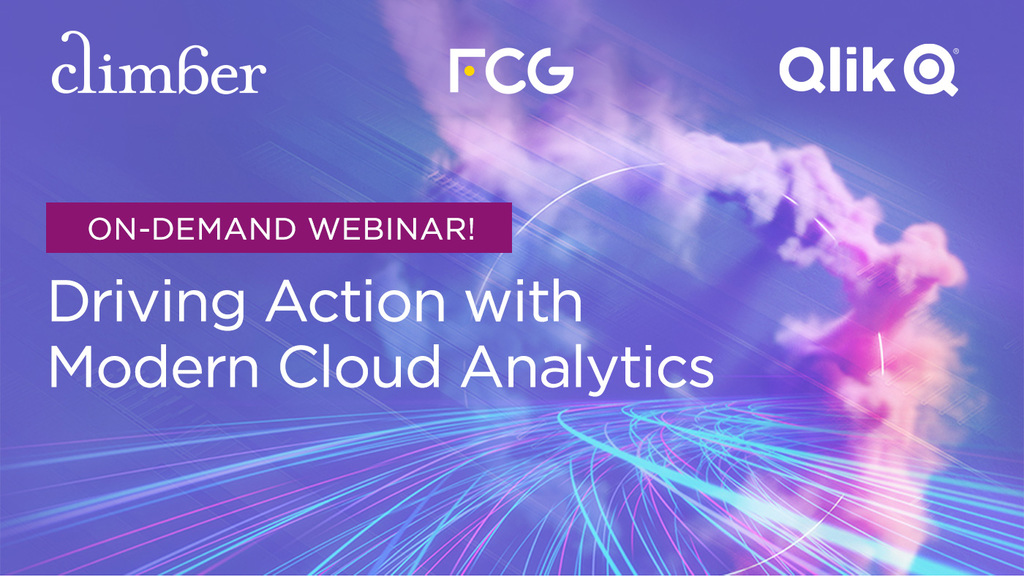 Event, On-Demand Webinar
Join us to navigate a path to cloud for your analytics. We'll give you a heads up on the latest features. Hear about our customer FCG  and how they've started the transition leveraging Qlik Sense Saas for faster insights. See how you too can make the move, at your own pace, learn how you can enjoy the experience of Qlik as a Service with your on prem solution and in parallel get the benefits of Qlik Sense SaaS functionality – as it's not a one fits all experience but rather a very individual one. 
>> Sign up here!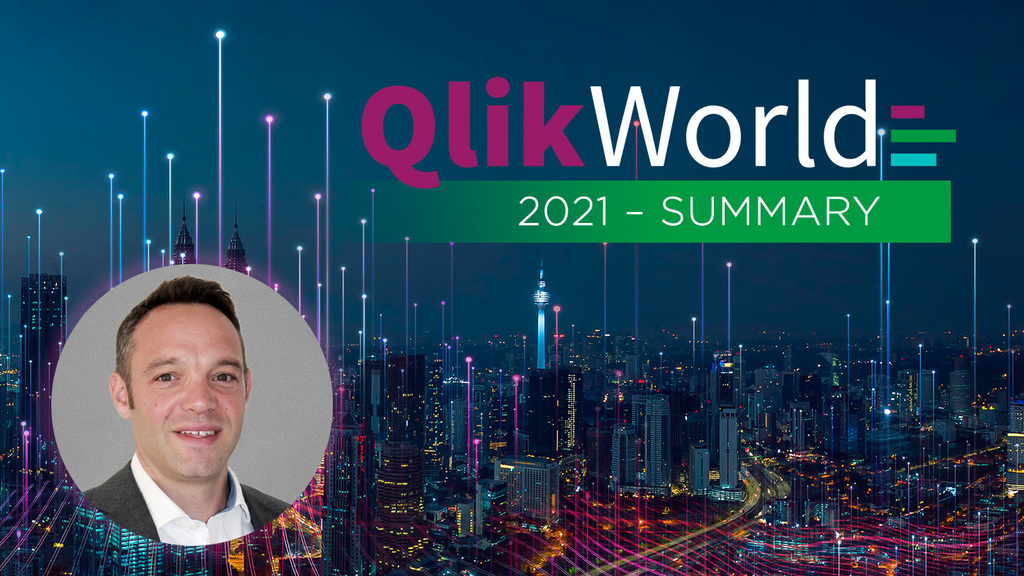 Blog
Qlik host many events throughout the year, but QlikWorld is undoubtedly the biggest. For the second year running it was held virtually with a great line-up that showcased new product features and 100 break-out sessions. If you didn't manage to check-out the event, here's our key take-aways from a packed agenda.
>> Read the key take-aways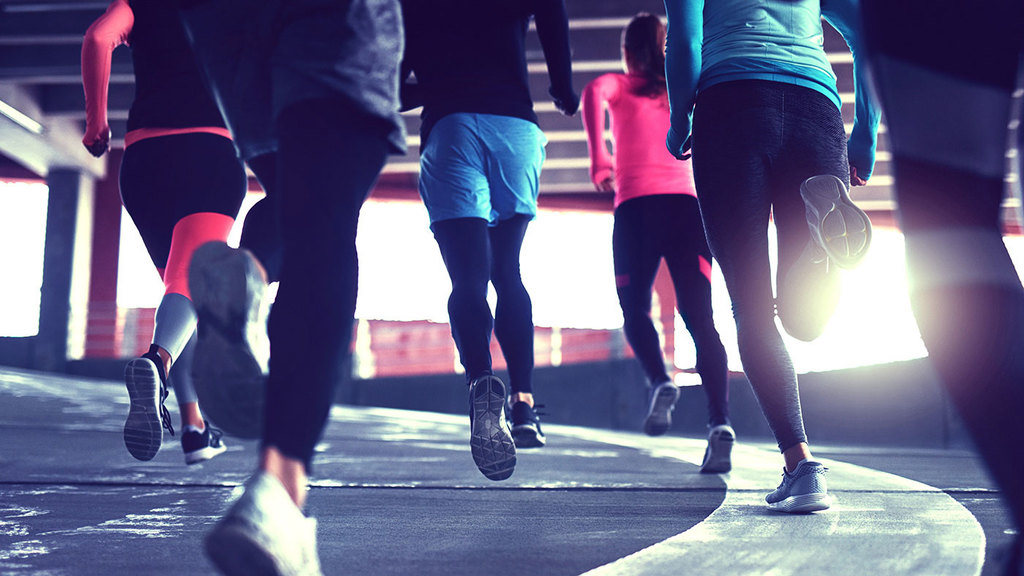 Customer Case
We've helped ASICS to efficiently structure valuable sales and supply chain data by optimising clear Qlik Sense dashboards. Thanks to this solution, employees don't have to waste hours finding the data they are looking for.
>> Read more!