Qonnections 2019
The highlights from Qlik's annual convention Qonnections 2019 in Dallas, Texas brought to you by Climber.
Qlik's AI vision & Conversational Analytics – Interview with Elif Tutuk
How do associative insights work? What does Conversational Analytics mean? And do we see the end of dashboards? Elif Tutuk, Head of Research at Qlik, has all the answers! In our last video from Qlik Qonnections Elif reveals Qlik's AI vision, explains the technology behind it and how the insights advisor will serve users with insights – faster.
What is the Qlik Data Catalyst? Qlik's David Bolton explains
There has been plenty of buzz around Qlik's Data Catalyst. But what is it really? David Bolton, VP Industry Solutions at Qlik, explains how it works and how you as a Qlik customer will benefit from it. Another hot topic is AI! David reveals how you can get value from AI and BI by using Python or R and adding Qlik on top of it. Check out this Climber Report also featuring Jan Sipek, Climber's CEO.
Day 1 – summary
David Anderson and Gonçalo Periera Climber UK summarise Qlik's presented vision and the main news of Qonnections 2019 so far. The new SaaS offering and Cloud strategy, the acquisitions of Podium, Attunity and Crunchbot and what role they will play.
The key to becoming data literate with Qlik's Jordan Morrow
Jordan Morrow, Head of Data Literacy at Qlik, shares the latest trends in data literacy and how Qlik's newly released Data Literacy Certification will help you become data literate. Want to deep dive? Sign up for our 30 min webinar – a data literacy crash course on how to get started – with Jordan or learn more at the thedataliteracyproject.org
Pre Qonnections Update
– Mike Capone, CEO of Qlik
Qonnections 2019 just started and we got a chat with Mike Capone, CEO of Qlik. He gave us an update on the top three trends in the BI Market, how Qliks road map reflects them as well as a comment on Qlik's acquisition of Crunchdata and Attunity. Watch the exciting 4-minute video now!
Want to know more? Contact us!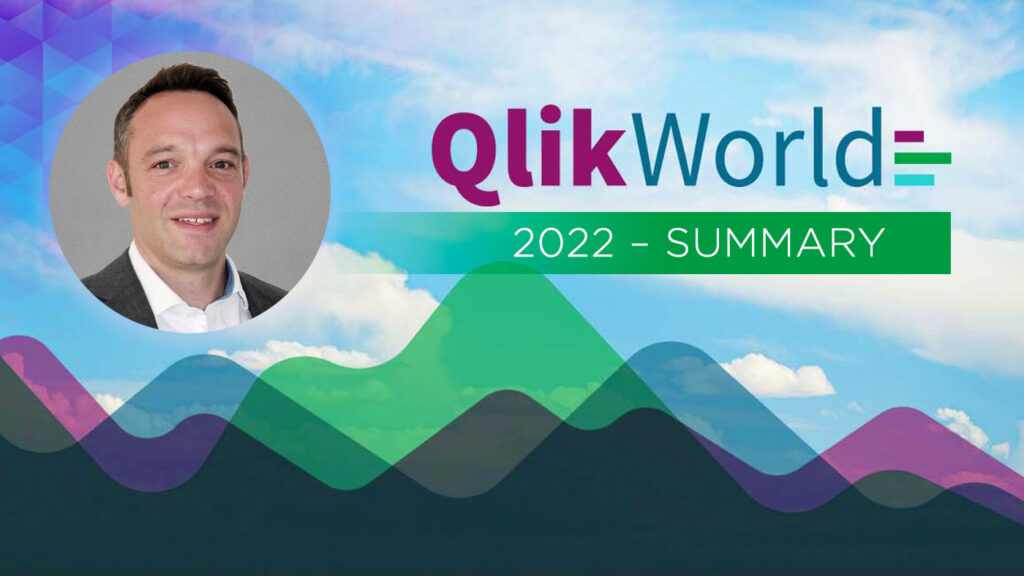 Blog
It may not be in Denver, which let's face it is better for the planet, but QlikWorld certainly didn't scale back on effort or quality for this year's event. Over three days there were 85 breakout sessions to choose from, and a whole raft of keynote speakers. We have picked four breakout sessions to share with you.
>> Read the key take-aways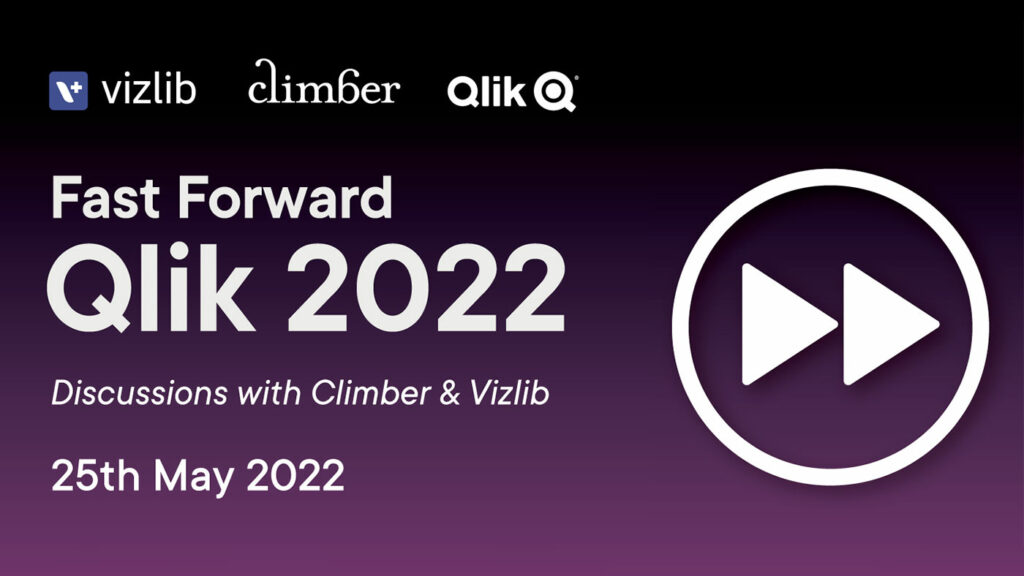 Event
In person events are back, and we couldn't be more excited to be co-hosting a Qlik, Vizlib and Climber event in London on May 25th. Hear the latest from Qlik, learn about the options for moving to a Cloud or Hybrid architecture, and supercharge your Qlik Sense apps with the latest extensions. You'll also hear success stories straight from our customers Wilko and JP Morgan. Seats are limited, so register now to save your spot!
>> Sign me up!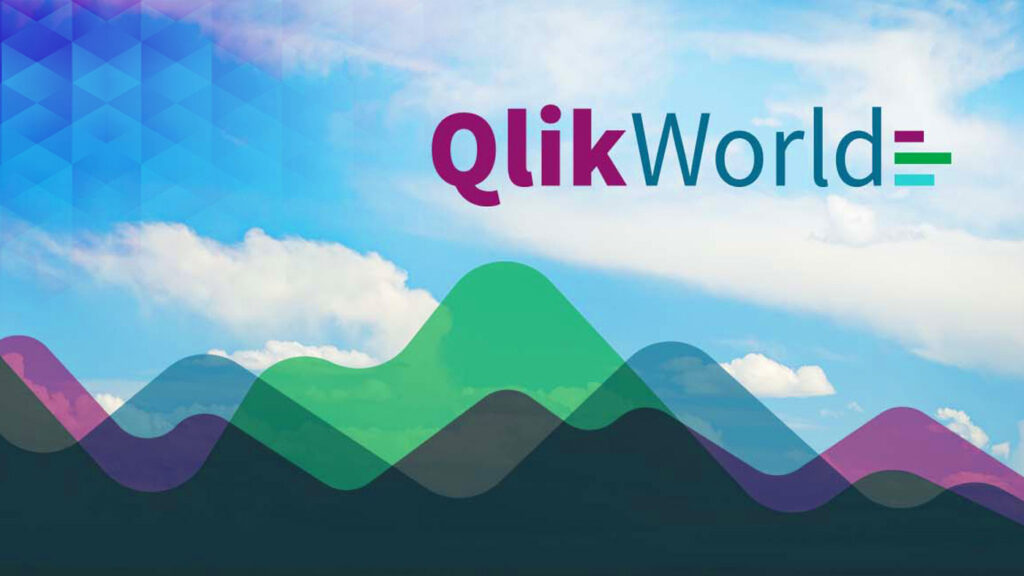 Event, On-Demand Webinar
QlikWorld Virtual is the industry-leading, free global event featuring the biggest names in data. Experience inspiring keynotes, informative breakouts, and innovative technology. Visit the virtual expo. Join from anywhere in the world, anytime you want. Sign up here for the on-demand version!
>> Watch now!