Data-driven organisations make smarter business decisions. We help you become one.
We believe that data driven organisations make smarter business decisions. Keeping a finger on the pulse and understanding your businesses performance means you can drive that success. We at Climber are data specialists, providing the tools to suit your exact requirements, leaving you to focus on the things to take your business even further. Our Business Intelligence (BI) solutions in Qlik Sense and QlikView offer all the information you need to drive your organisation forward through fact-based decision making. It's about taking control of your data and using it to your advantage. We call it Creating Intelligent Business.
News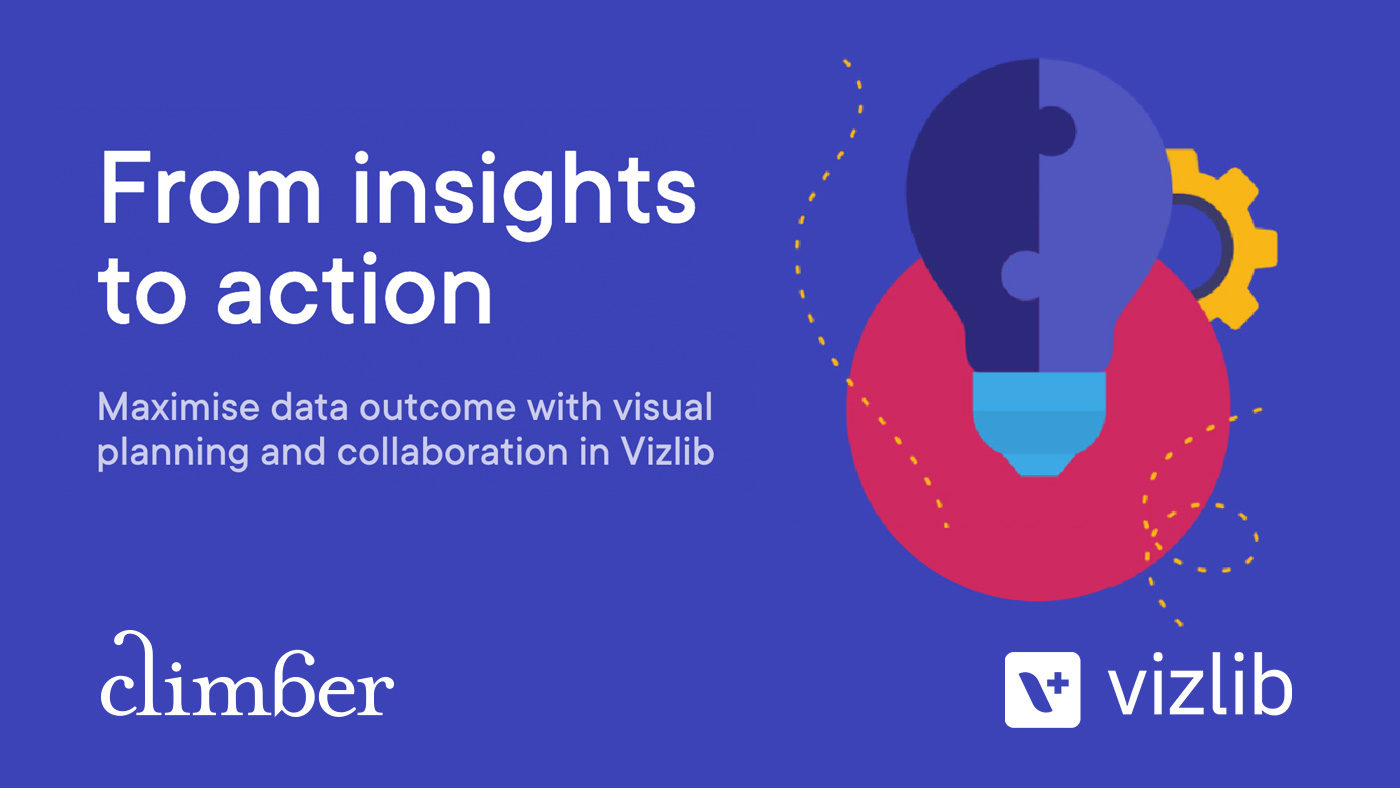 Event
Data and analytics are playing a critical role in business and finance. One of the most prominent challenges organizations are facing today is the fragmented analytics landscape that makes it difficult for departments to share data and collaborate on data insights to be able to act fast and drive business value. In this webinar series, we will explore the immense potential of collaborating within Qlik Sense, leveraging visual planning to align strategy with operational performance with the help of Vizlib value-added products.
>> Sign up here!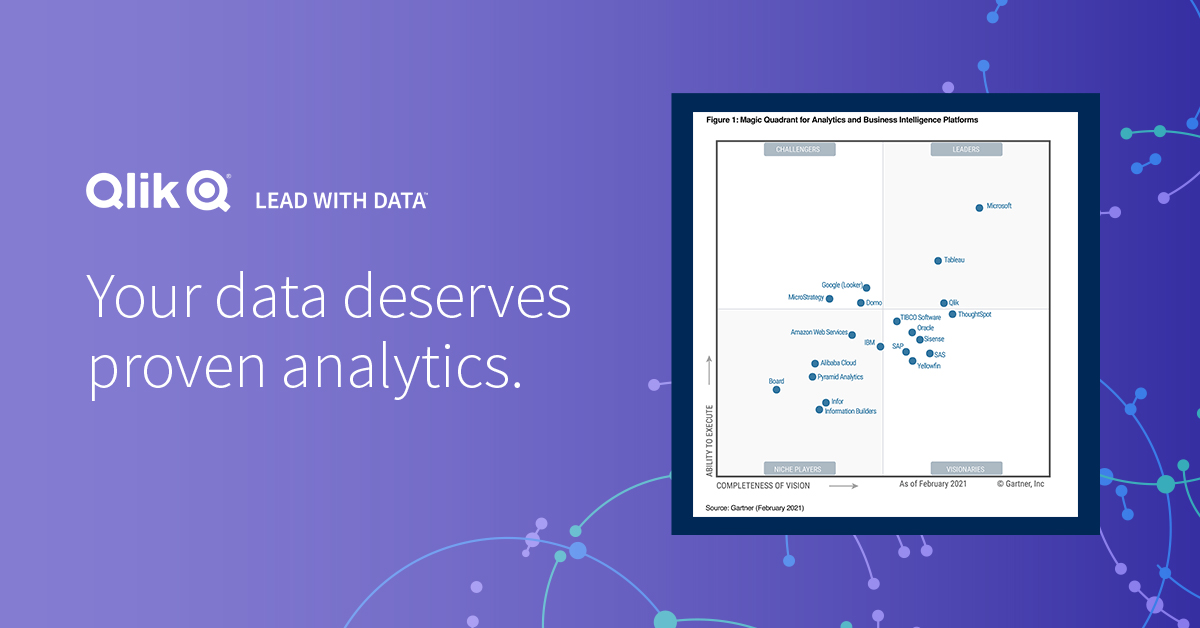 News
Download the Gartner Magic Quadrant 2021 report to easier compare BI tools. Get an overview of the analytics market ― discover what makes Qlik a 11 year consecutive MQ Leader in Analytics and BI platforms.
>> Download the report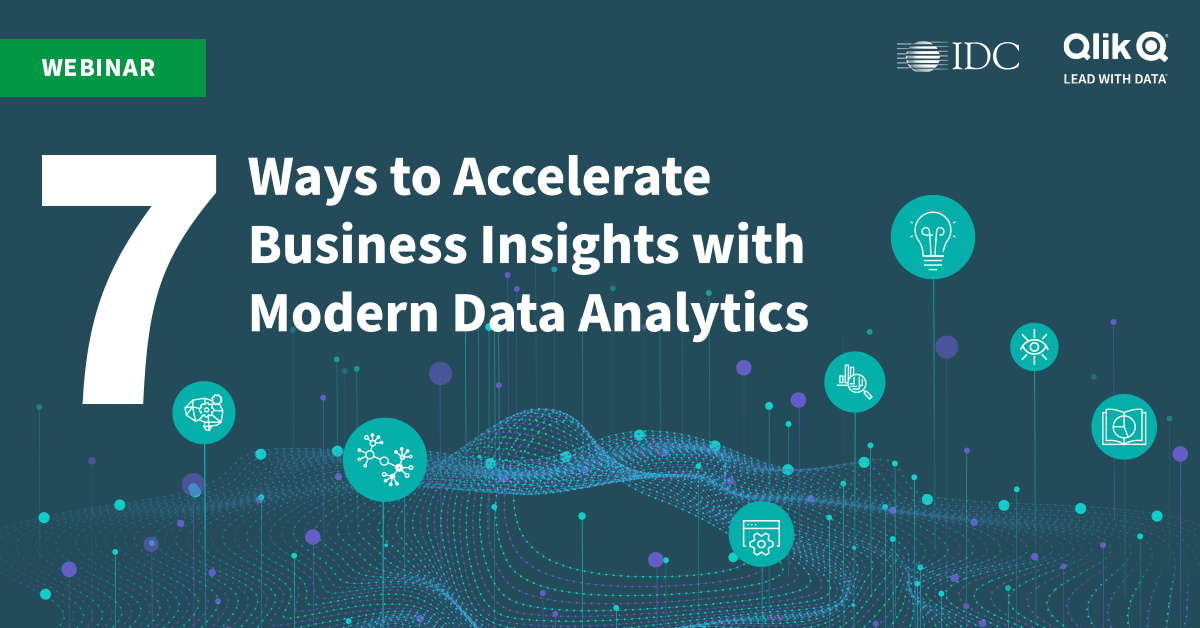 Event
Give more data analytics power to your people! Analytics based on the quick delivery of up-to-date data is critical. But that requires more than pretty visualisations. We'll give you 7 Ways to Accelerate Business Insights with Modern Data Analytics.
>> Sign up now!

Business Intelligence Consultancy specialised in Qlik
Climber BI Ltd is a Business Intelligence COnsultancy based in London. We are a We are a strategic partner to the Climber Group, represented in Stockholm, Malmö, Helsinki and Hengelo. Together we have developed 1000 of BI solutions for monitoring, analysis and reporting in QlikView and Qlik Sense, helping over 300 companies with solution strategy, development, infrastructure, and support. We have the highest number of certified consultants and are the largest Qlik partner in Europe.
HOW WE WORK
At Climber BI, we combine business know how with technical expertise. We are a team with experience from different industries and functions that enables us to understand your data, process and business-related challenges. Our technical competence and extensive experience of data visualisation technologies enables us to design a sustainable BI solution that covers your entire business needs. A successful project is based on close cooperation – a partnership – with you as a customer, where we put ourselves into your business shoes to understand your challenges and opportunities and formulate a vision of what you can achieve with BI.