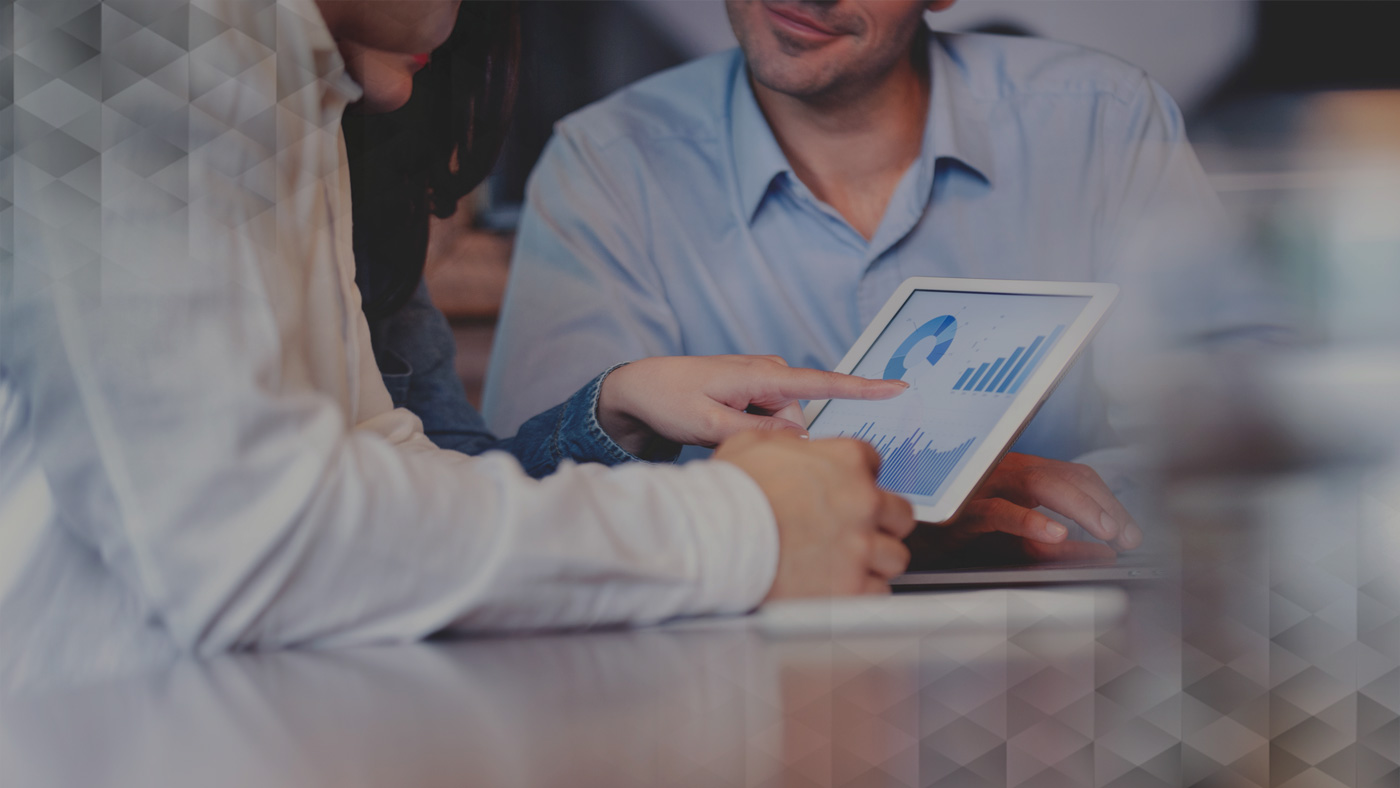 AMS modernised its analytics by moving from QlikView to Qlik Sense
Advanced Medical Solutions modernised its analytics by moving from QlikView to Qlik Sense. Its Qlik Sense app is now a business critical reporting tool and the single source of all its sales, budget and forecast data.
Advanced Medical Solutions (AMS) develops and manufactures innovative and technologically advanced products for wound care, including surgical dressings and adhesives for wound closure. Climber started working with AMS in 2013 when it started using QlikView to track its sales data. We built dashboards for its sales team of 50 users, which helped them understand what their data was telling them so they could make informed decisions.
However, in 2018 due the growth of the business and the increase in the number of system users, AMS decided that the apps it was using in QlikView were starting to look dated and had limitations when accessed on some devices, so it decided to modernise its analytics and move to Qlik Sense. It approached us to lead the transition and suggest improvements to ensure that it could take advantage of the opportunities available within Qlik Sense.
THE APPROACH
As we already had access to all of AMS' existing apps we could speed up the transition process and check the performance of each script as we went. This meant we could improve the run-time and make the process more efficient. As the dashboards were being used across the business by multiple users, we felt it was important to keep a similar look and feel in Qlik Sense so users would feel a sense of familiarity. However, we also focused on showing them how Qlik Sense could provide better functionality. It took two months to rebuild all the dashboards in Qlik Sense and there was great communication between Climber and AMS throughout to ensure a smooth handover from our developers to the end users.
THE RESULTS
Prior to using Qlik Sense, AMS already had a fairly good idea of its data and how to make informed decisions from it. However, after moving to Qlik Sense usage of the dashboards increased and there was much more excitement within the business about the impact business intelligence could have. We also provided the development team within AMS with the knowledge and skills to be self-sufficient, putting them in control of their data and the dashboards they want to develop. By migrating to Qlik Sense, and now with approximately 200 users, AMS has the assurance that they can use business intelligence to drive decisions more easily and their users are empowered to explore their data in new ways.
"The Qlik Sense Sales App has become a business critical reporting tool as the single source of all our sales, budget and forecast data. The ability to combine complex datasets, but present the data through a simple user interface, is very popular with our users and has driven the adoption across the AMS group."   Simon Coates, IT Director
IS IT TIME TO MAKE THE SWITCH FROM QLIKVIEW TO QLIK SENSE?
Qlik Sense brings the added benefit of great visuals and self-service, and the good news is it's much simpler to start experiencing those benefits than you may think. In fact, you don't even have to leave your QlikView solution behind at all. Learn how you can modernise your analytics seamlessly with Qlik's Analytics Modernisation Program.
Want to know more? Contact us!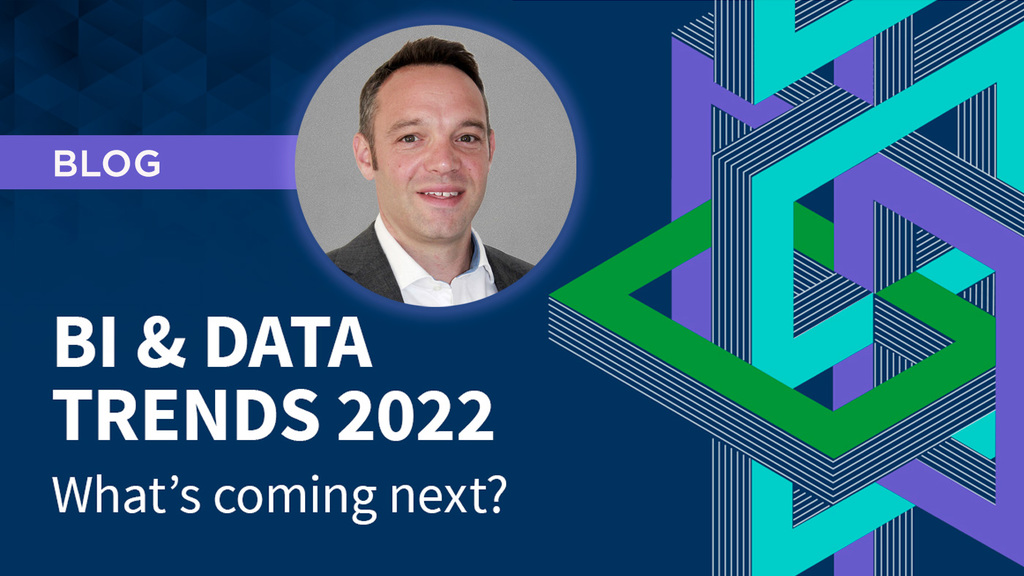 Blog
We all hope that 2022 is a much more settled year that enables businesses and individuals to plan and grow. However, there are still huge changes ahead of us when it comes to how we use data and business intelligence. In this blog we look at what could lie ahead and the BI and data trends that you need to be aware of.
>> Read blog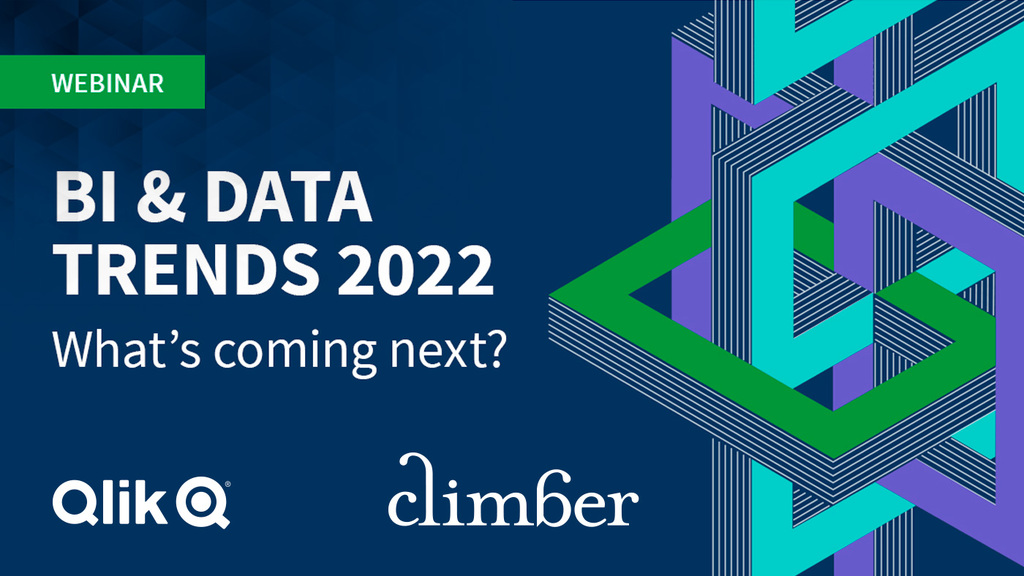 Event, On-Demand Webinar
According to PwC, nearly 4 out of 5 CEOs believe that remote collaboration will last after the pandemic. And Gartner predicts that through 2025, 80% of organizations trying to scale digital business will fail because they don't take a modern approach to data and analytics governance. Get ready for what's coming next! View on-demand.
>> Sign me up!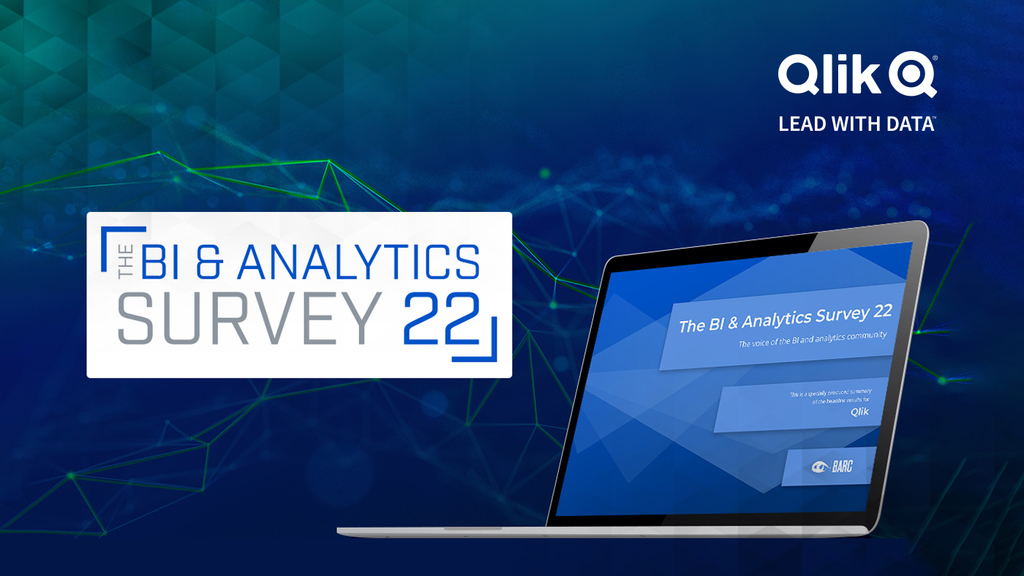 News
BARC's BI & Analytics Survey gives you a good picture of what the users consider to be important in a BI product. In the 2022 edition, Qlik Sense is top ranked in Business Value and six more KPIs, based on the feedback from 2 500 real-world BI users.
>> Learn more and download the report