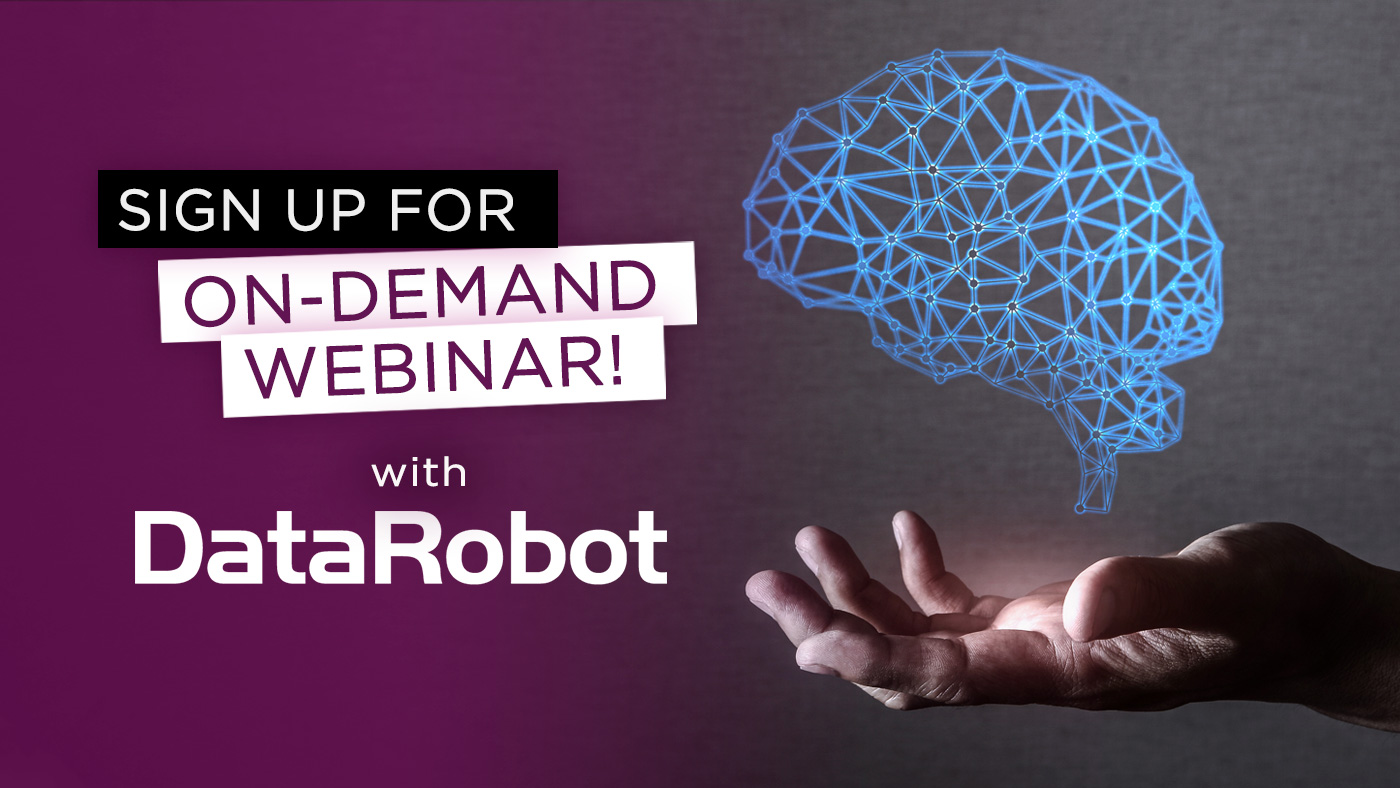 WEBINAR WITH DATAROBOT:
Shift from reactive to proactive decisions with predictive analytics
Sign up for our 45 min on-demand webinar with DataRobot – on how integration with Qlik will enable use of predictive analytics to the full and gain proper business value.
Predicting the future might be much to expect, but what if you could unveil price developments or customer churn? With the help of automated machine learning, you can achieve a more relevant predictive analysis based on the historic business data that you already have. In this webinar, we will cover how by combining Qlik and DataRobot you can accelerate insights and empower the users towards more proactive decisions.
It's known that predictive models have little value unless they are explained and operationalised for use within your business. Regardless if you're a BI Professional, a Business Analyst or a Data Scientist, join us for 45 well-spent minutes where we'll delve into these challenges and, with customer churn as an example, show how to:
Quickly and easily deploy predictive AI models in DataRobot.
Visualize the results and share your insights with others in your organisation by using Qlik.
Perform predictive analytics based on your business data in Qlik, and combine it to boost proper business value.
We will wrap up the webinar with an extensive Q&A. Please note that this webinar is held in English.

Sign up here for our on-demand webinar!
Climber & DataRobot Webinar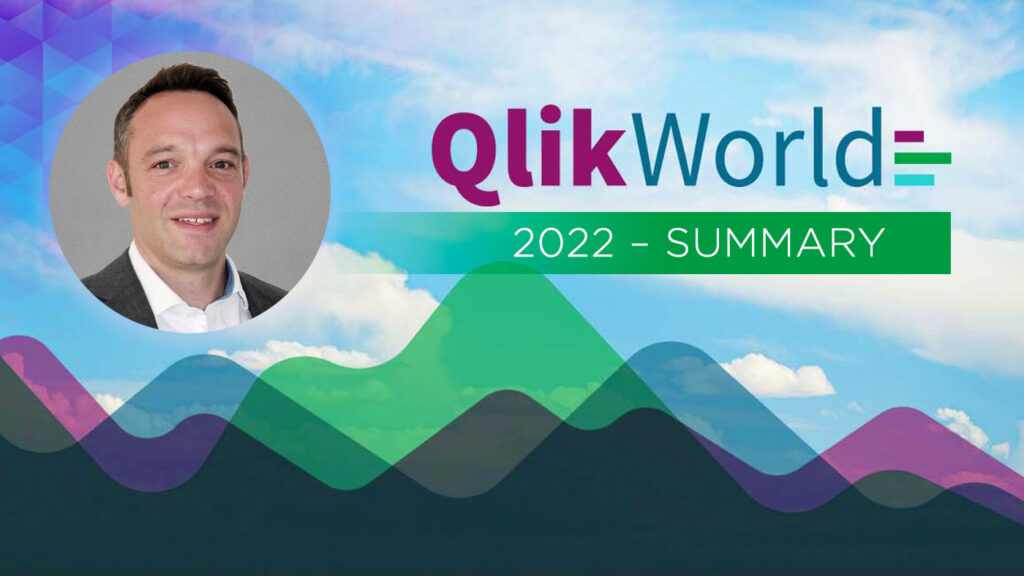 Blog
It may not be in Denver, which let's face it is better for the planet, but QlikWorld certainly didn't scale back on effort or quality for this year's event. Over three days there were 85 breakout sessions to choose from, and a whole raft of keynote speakers. We have picked four breakout sessions to share with you.
>> Read the key take-aways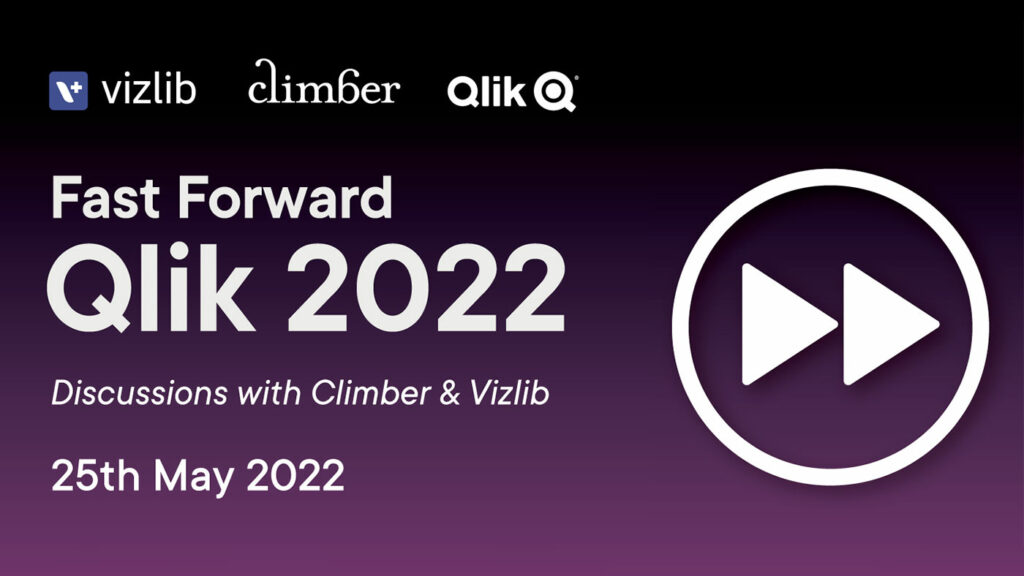 Event
In person events are back, and we couldn't be more excited to be co-hosting a Qlik, Vizlib and Climber event in London on May 25th. Hear the latest from Qlik, learn about the options for moving to a Cloud or Hybrid architecture, and supercharge your Qlik Sense apps with the latest extensions. You'll also hear success stories straight from our customers Wilko and JP Morgan. Seats are limited, so register now to save your spot!
>> Sign me up!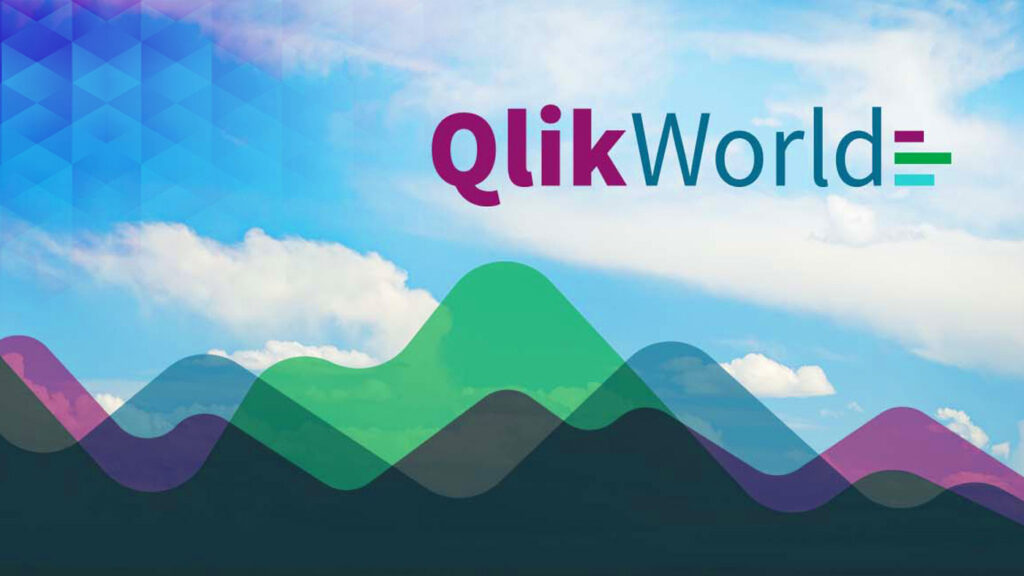 Event, On-Demand Webinar
QlikWorld Virtual is the industry-leading, free global event featuring the biggest names in data. Experience inspiring keynotes, informative breakouts, and innovative technology. Visit the virtual expo. Join from anywhere in the world, anytime you want. Sign up here for the on-demand version!
>> Watch now!