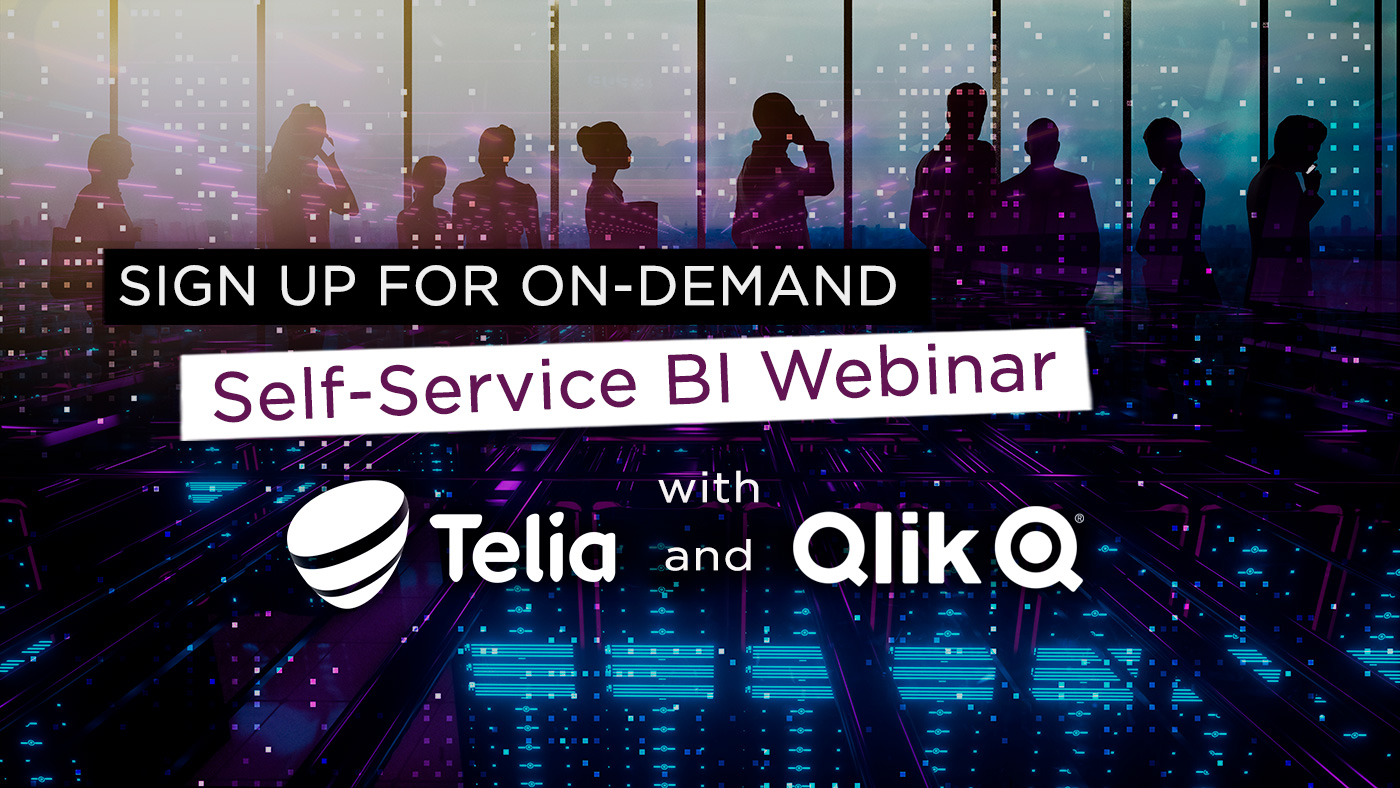 ON-DEMAND WEBINAR WITH  TELIA COMPANY:
4 keys to a successful self-service BI implementation in Qlik
Sign up for our 30 min on-demand webinar with Telia on how to successfully implement self-service BI in Qlik and increase data literacy in your organisation.
In a time of consistent remote work, cooperation is challenging, and data literacy gaps in the organisation are revealed. Making data available, transparent and easy to share becomes key in simplifying internal collaboration. By enabling Self-Service BI in Qlik you'll create a common ground for decision making, empower the users and concurrently ensure that your team works towards the same goals.
Get a fast track to self-service success in Qlik! Pair up with us and the leading telecom supplier Telia. In this webinar Olof Malmström and Kim von Seth, BI Managers at Climber,  address self-service from a user, process, platform and license aspect and discuss, hands-on, how to:
Advance from standard reporting to full self-service BI in five steps.
Setup the platform, handle user rights and security rules in the QMC
Manage licenses to optimise BI adoption and meet user needs
Collaborate easier by handling all communication directly in Qlik
Andreas Bråth, Self-service team lead at Telia, shares the success story of how they implemented self-service BI and increased data literacy within the organisation.
We will wrap up the webinar with an extensive Q&A. Please note that this webinar is held in English.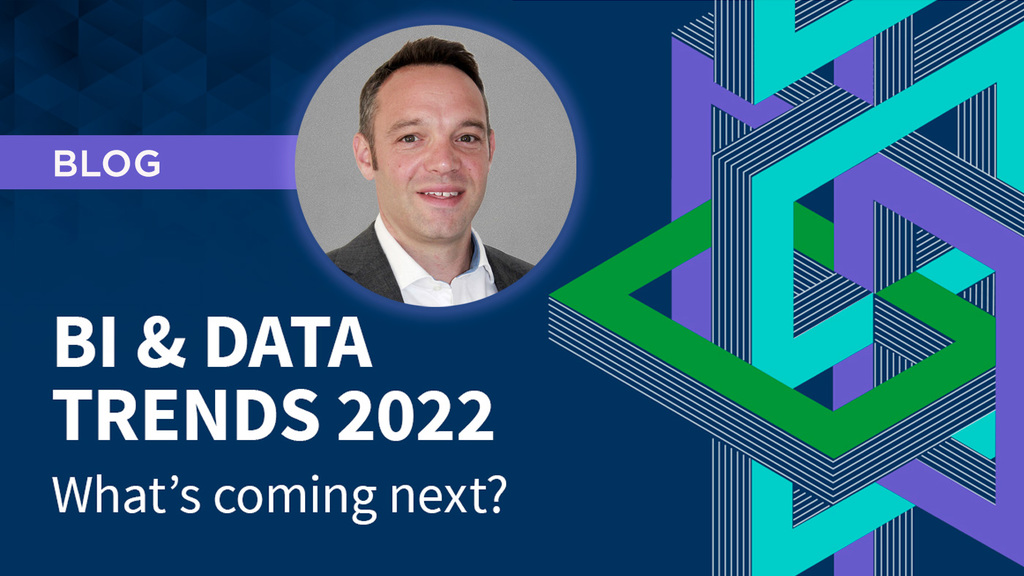 Blog
We all hope that 2022 is a much more settled year that enables businesses and individuals to plan and grow. However, there are still huge changes ahead of us when it comes to how we use data and business intelligence. In this blog we look at what could lie ahead and the BI and data trends that you need to be aware of.
>> Read blog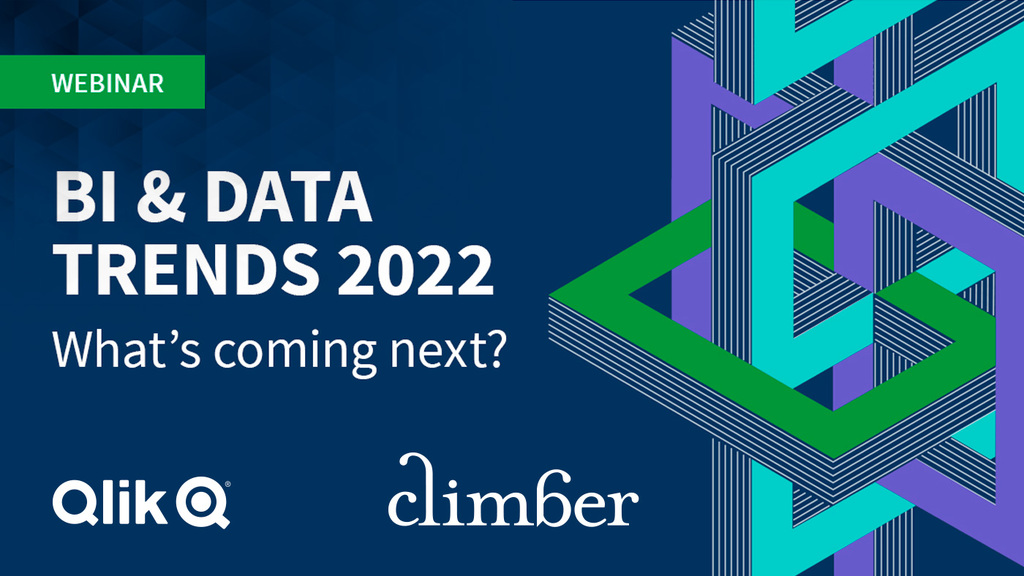 Event, On-Demand Webinar
According to PwC, nearly 4 out of 5 CEOs believe that remote collaboration will last after the pandemic. And Gartner predicts that through 2025, 80% of organizations trying to scale digital business will fail because they don't take a modern approach to data and analytics governance. Get ready for what's coming next! View on-demand.
>> Sign me up!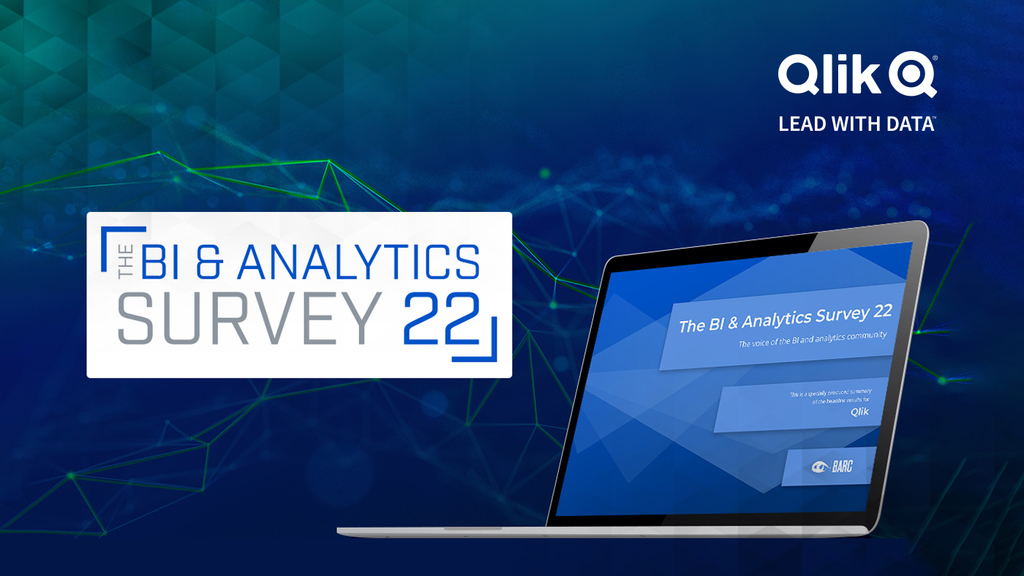 News
BARC's BI & Analytics Survey gives you a good picture of what the users consider to be important in a BI product. In the 2022 edition, Qlik Sense is top ranked in Business Value and six more KPIs, based on the feedback from 2 500 real-world BI users.
>> Learn more and download the report