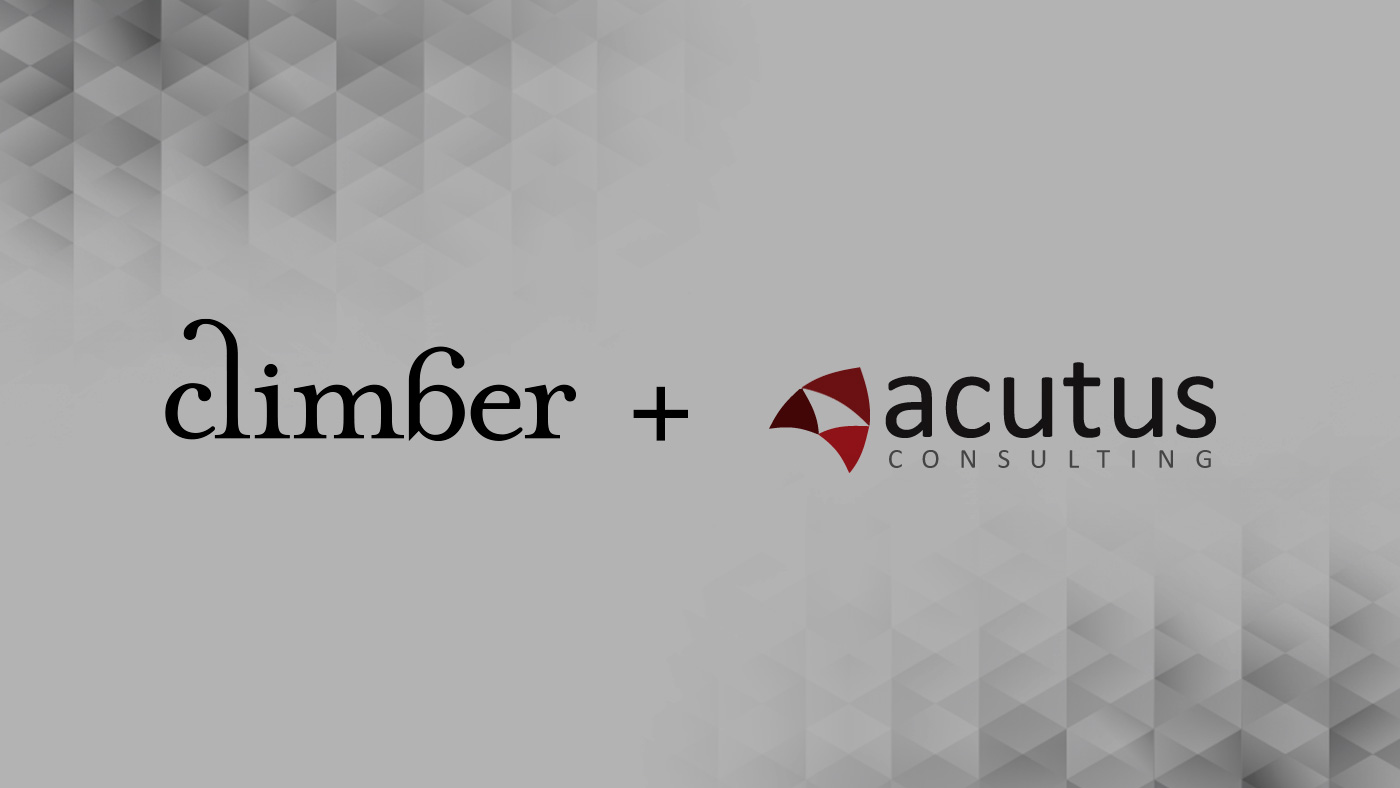 Acutus Consulting merges with Climber
On 1st September 2020 Acutus Consulting became part of Climber UK. Acutus Consulting Ltd will become a subsidiary of Climber BI Ltd and the founder James Sharp has been appointed as Managing Director for Climber UK.
The merger will enable Acutus Consulting and Climber to serve the UK market with exceptional consultancy services and a broader joint offering, including cloud/Qlik SaaS, platform support services through Climber's Expert Services and greater functionality through Vizlib's value-added extension products. supporting our clients in their transition from QlikView to Qlik Sense.
"After starting Acutus Consulting in 2012 I'm excited to be entering a new chapter with Climber. By joining forces we will be able to provide a broad range of consultancy services and deliver an exceptional level of expertise. I'm looking forward to working with our clients and partners to create intelligent business."

James Sharp, Director and founder at Acutus Consulting
"This is an exciting step for Climber! James brings with him a strong business and a wealth of experience that spans a variety of sectors and technologies. His solid BI background, and experience as a Qlik Luminary, together with Climber's Qlik Elite partner position, provides us with a superb ability to serve more businesses across the UK market."

Jan Sipek, CEO at Climber
Want to know more? Contact us.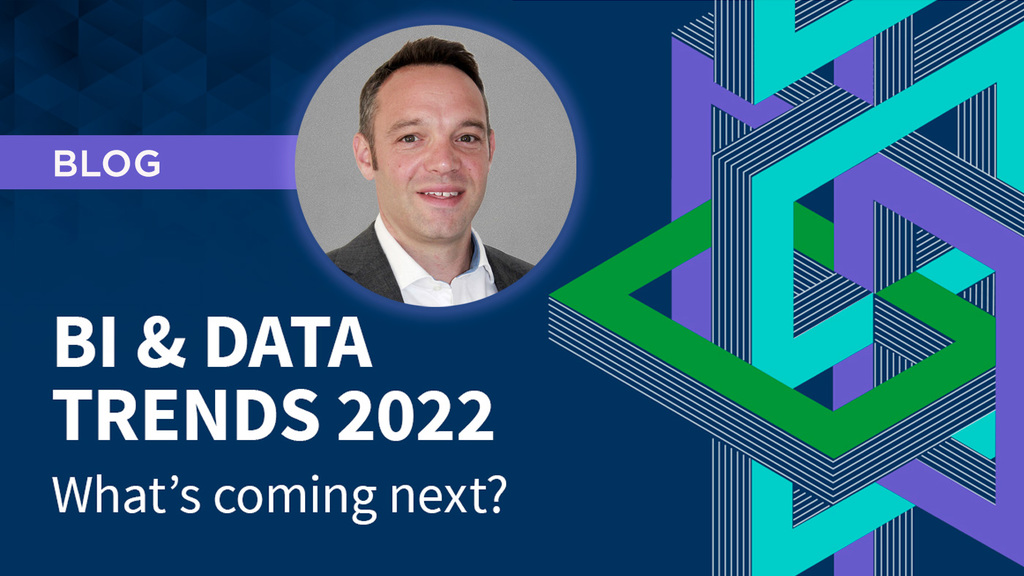 Blog
We all hope that 2022 is a much more settled year that enables businesses and individuals to plan and grow. However, there are still huge changes ahead of us when it comes to how we use data and business intelligence. In this blog we look at what could lie ahead and the BI and data trends that you need to be aware of.
>> Read blog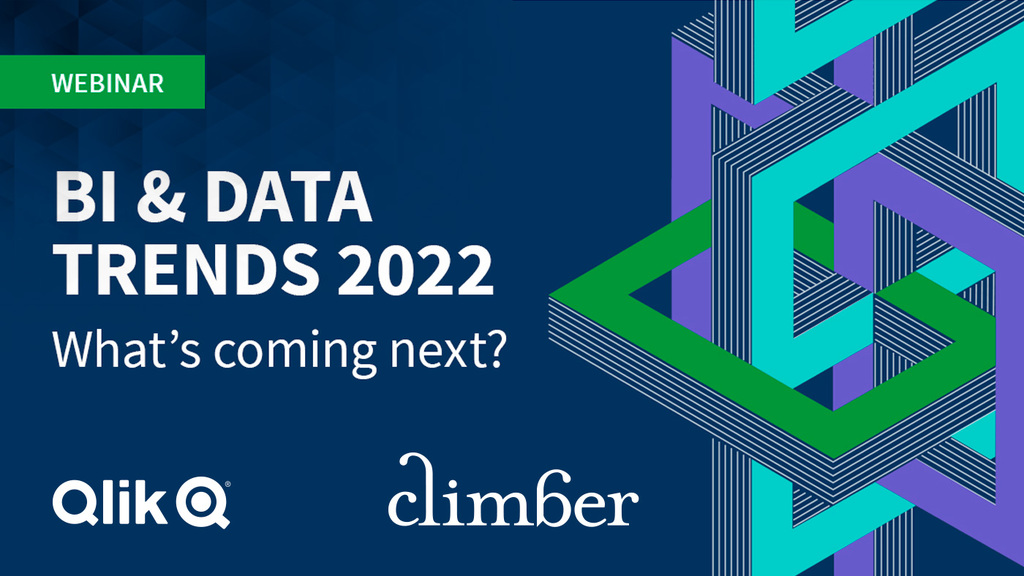 Event, On-Demand Webinar
According to PwC, nearly 4 out of 5 CEOs believe that remote collaboration will last after the pandemic. And Gartner predicts that through 2025, 80% of organizations trying to scale digital business will fail because they don't take a modern approach to data and analytics governance. Get ready for what's coming next! View on-demand.
>> Sign me up!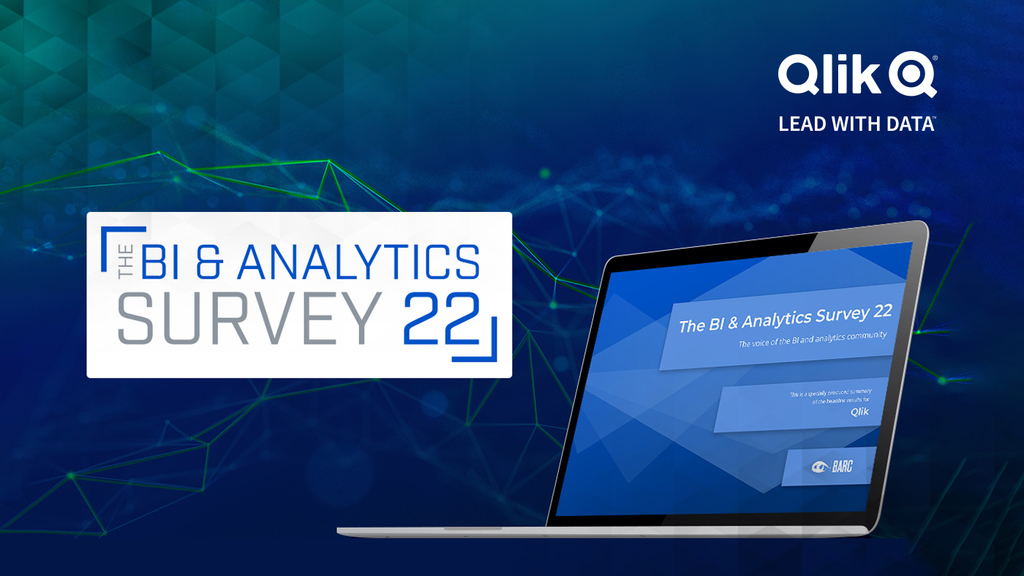 News
BARC's BI & Analytics Survey gives you a good picture of what the users consider to be important in a BI product. In the 2022 edition, Qlik Sense is top ranked in Business Value and six more KPIs, based on the feedback from 2 500 real-world BI users.
>> Learn more and download the report