Let the data lead your decisions – Summarising Big Data LDN 2021
After what has been a strange 18 months for us all, it was amazing to see so many attending Big Data LDN last week, the UK's largest free to attend data and analytics exhibition. From meeting up with colleagues, customers, and partners to exploring the latest software technology and solutions, two days just didn't seem enough to take it all in. Although my feet wouldn't have enjoyed a third.
With over 140 sessions on offer it was hard to choose the most relevant ones for me. I really enjoyed the session with West Midlands Police on how they're using Qlik, as this compliments a Blue light campaign I'm currently running alongside Qlik. The final keynote was a thought provoking one around making emotionally led decisions and how you sometimes see things the way you want to perceive them, instead of letting the data and facts lead your decisions.
Our partner Vizlib demoed their new direct query data visualisation and analytics solution, Astrato. With direct access to Snowflake's data cloud, Astrato unlocks real-time insights across your organisation, and provides a creator-centric layer for data visualisation. This removes the need to load data into an in-memory BI tool, and data queries remain lightening fast.
Alexander Thor's seminar – RIP In-memory BI, gave us an excellent history lesson on how trends and history in IT can come full circle. As things advance in the cloud space and compute power becomes cheaper, we can change the way we interact with our data.
This made me think where else have I seen similar trends. The first electric car was built over 100 years ago and when you apply the same changes, given the improved infrastructure, battery capacity and technology advancements, we now see electric cars at the forefront of the vehicle industry.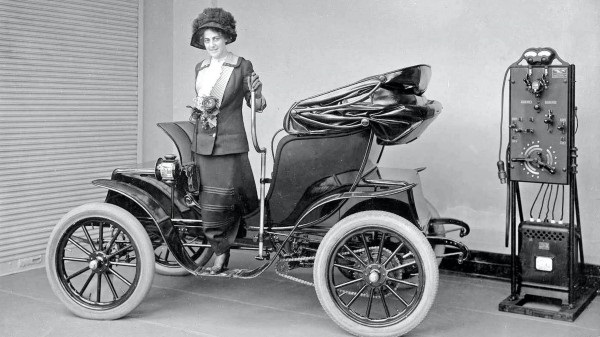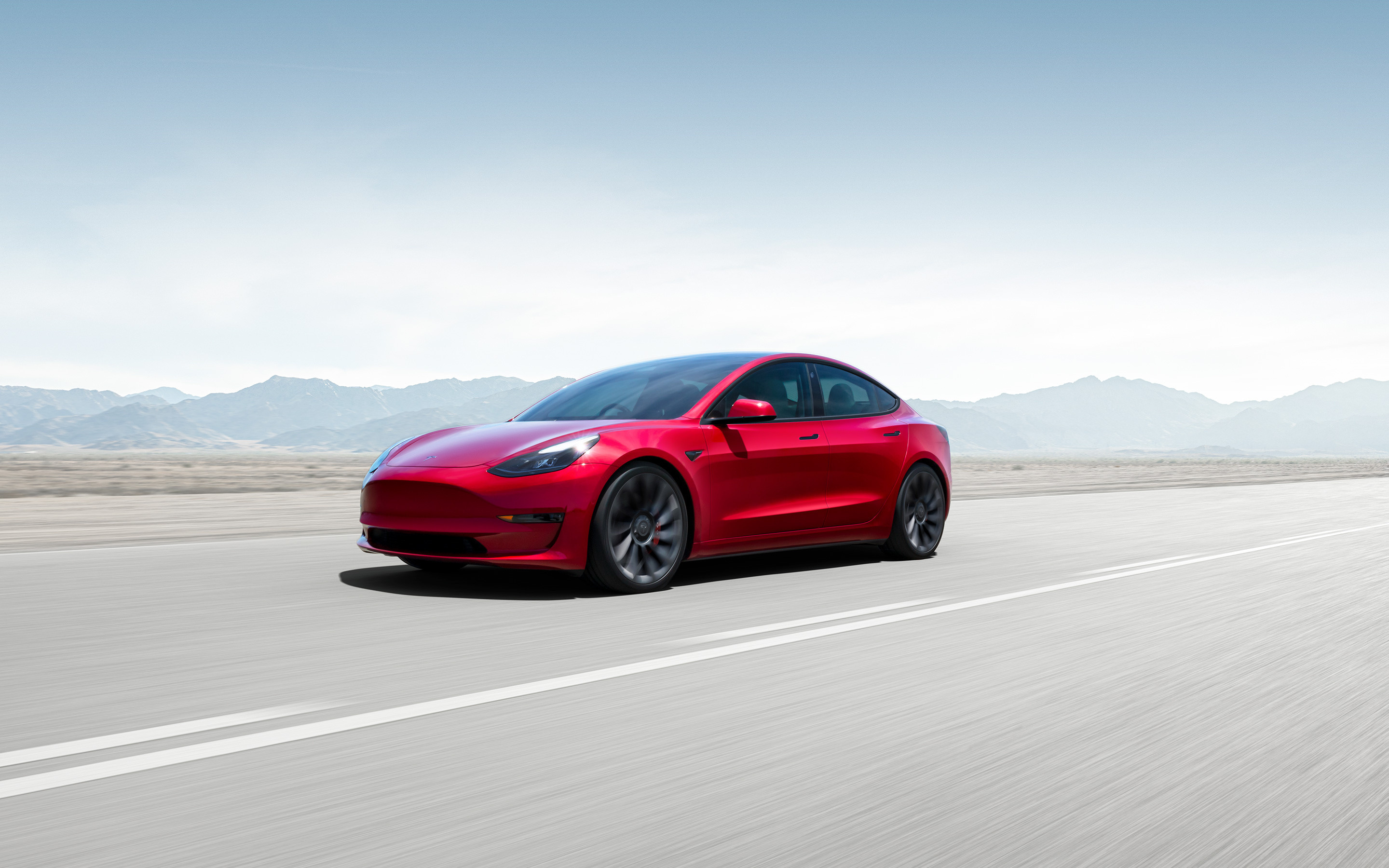 It's clear to see that there has been such a shift in the last few years with companies focusing on, and investing heavily in, cloud infrastructure and solutions. Numerous exhibitors were showcasing their offerings from data migration, cloud data lakes and warehousing, advanced analytics, data platforms, and everything in between.
With so many tools and opinions on the 'right' way to manage your data and gain insight from it, it's not hard to see why companies find it difficult to identify the right solution and tools for them.
/Alex Booth, Business Development Manager, Climber BI
WANT TO GET STARTED? CONTACT US!
If you are embarking on a data or BI project and would like some advice or support, please get in touch with the Climber team. We would love to help you make sense of the numerous options available to you!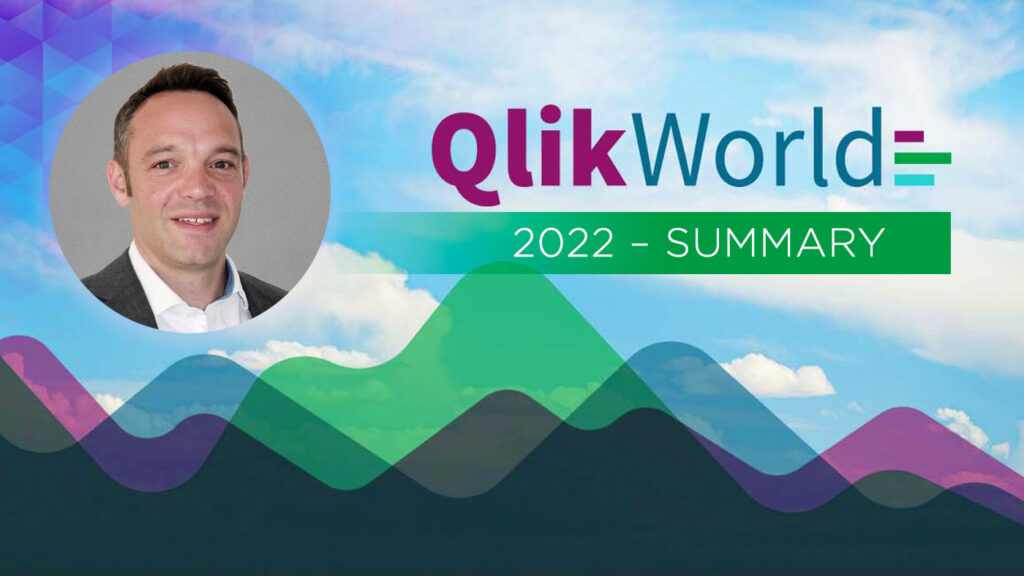 Blog
It may not be in Denver, which let's face it is better for the planet, but QlikWorld certainly didn't scale back on effort or quality for this year's event. Over three days there were 85 breakout sessions to choose from, and a whole raft of keynote speakers. We have picked four breakout sessions to share with you.
>> Read the key take-aways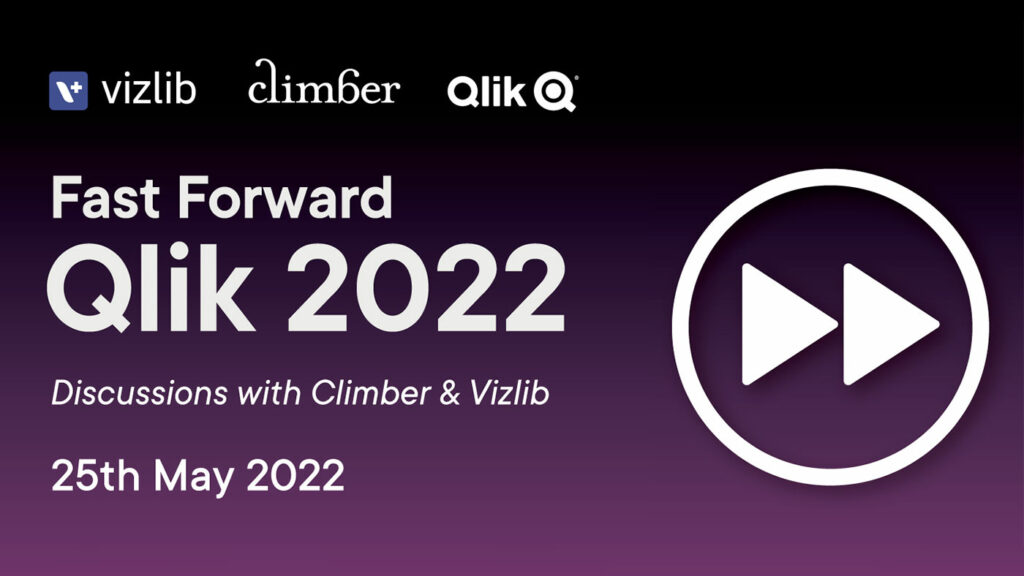 Event
In person events are back, and we couldn't be more excited to be co-hosting a Qlik, Vizlib and Climber event in London on May 25th. Hear the latest from Qlik, learn about the options for moving to a Cloud or Hybrid architecture, and supercharge your Qlik Sense apps with the latest extensions. You'll also hear success stories straight from our customers Wilko and JP Morgan. Seats are limited, so register now to save your spot!
>> Sign me up!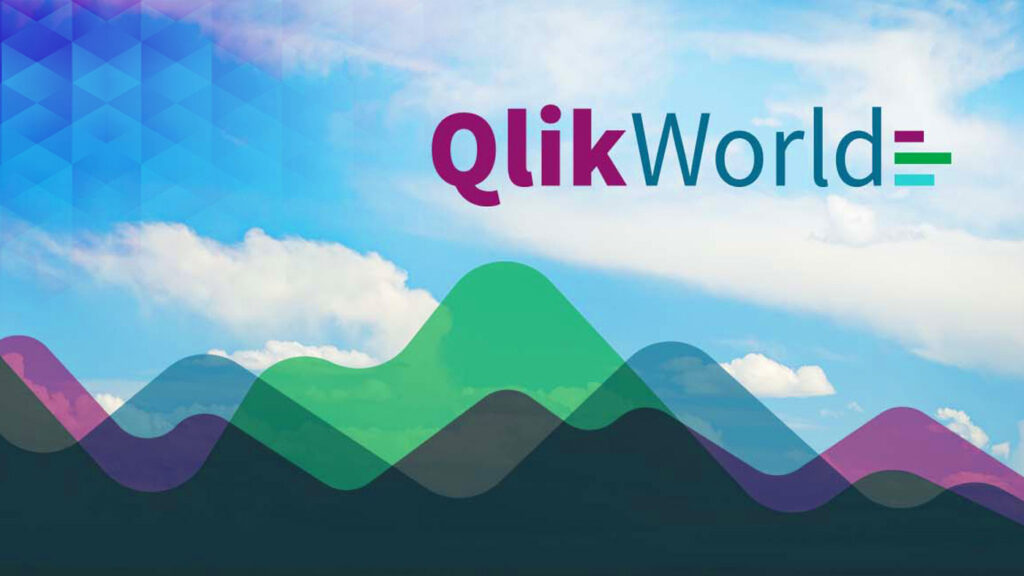 Event, On-Demand Webinar
QlikWorld Virtual is the industry-leading, free global event featuring the biggest names in data. Experience inspiring keynotes, informative breakouts, and innovative technology. Visit the virtual expo. Join from anywhere in the world, anytime you want. Sign up here for the on-demand version!
>> Watch now!