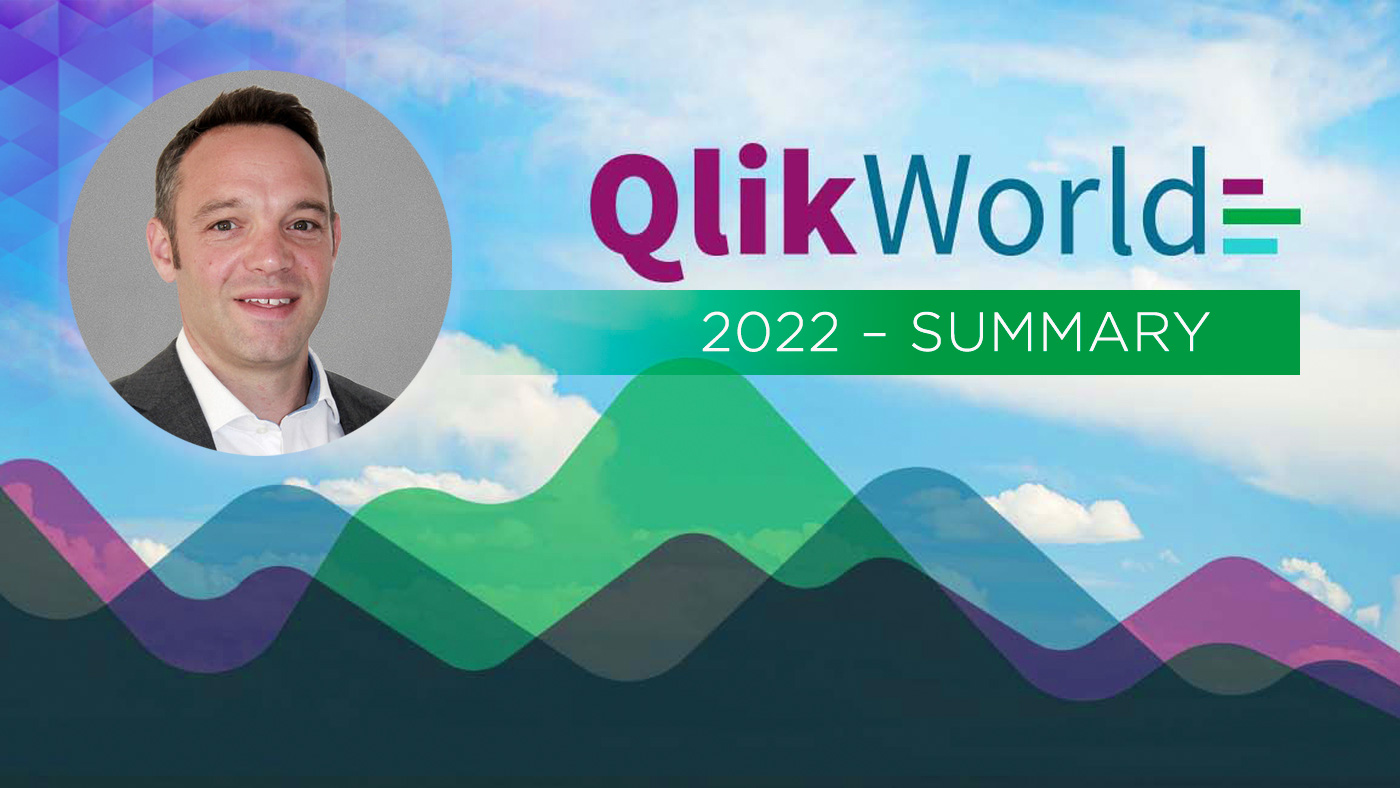 QlikWorld – providing certainty in a world of constant change
Qlik host many events throughout the year, but QlikWorld is undoubtedly the biggest. For the third year running it was held virtually, for free, with a great line-up that showcased case studies, new product features and 85 break-out sessions. If you didn't manage to check-out the event, here's our key take-aways from a packed agenda.
It may not be in Denver, which let's face it is better for the planet, but QlikWorld certainly didn't scale back on effort or quality for this year's event.
Over three days there were 85 breakout sessions to choose from, and a whole raft of keynote speakers.
Mike Capone, Qlik's CEO, kicked off the virtual event by acknowledging that the world is a very uncertain place, but that the interconnected nature of the world means that this uncertainty is here to stay.
He explained how Qlik's two recent innovations are helping businesses to be more certain in an uncertain world:
Qlik Forts: The only hybrid cloud solution that brings the power of Qlik SaaS analytics to wherever data resides. With Qlik Forts you're never forced to move data to the cloud, so you can experience costs savings and performance benefits of cloud analytics with the certainty of data governance. For more on Qlik Forts, read our blog from our BI Consultant, Roger Gray
Qlik AutoML: With Qlik AutoML your teams can easily generate machine learning models to make predictions and inform decisions. It gives them confidence that they can leverage data better.
Mike says:
"Qlik's platform uniquely blends AI, automation, active data pipelines, advanced analytics, alerting and collaboration in one seamless experience."
Breakout sessions
Over the course of the three-day event, we picked four breakout sessions to share with you.
1. Data Ops
Many companies are looking to manage and integrate their analytics and the global mining company Vale shared how they achieved this.
Vale are one of the largest producers of iron ore, pellets and nickel and were looking to create an Integrated Operations Centre to help them respond to an unstable market and volatile prices. Vale also have a complex value chain with mines, processing plants, railroads, waterways and ports all playing a role in different parts of the world.
They wanted an Integrated Operations Centre to co-locate planning, scheduling, executing, monitoring and analysis functions to improve visibility and real-time decision-making. Vale started to look for a data capture solution and found that Qlik Replicate and Enterprise Manager would help them to leverage data democratisation to become a data-driven company.
The solutions helped Vale to replicate data in near-real time (less than 15 minutes) spread across multiple systems and geographies. They currently have more than 12 billion records being replicated on a daily basis and are establishing a self-service BI culture.
2. Qlik Portfolio and Strategy
In this session Qlik explained how they are helping organisations to build data pipelines that get data from source in real-time and make it business ready, so it can used by the right people at the right time to make decisions.
The Qlik Active Intelligence Platform is the only end-to-end cloud platform built for Active Intelligence, helping to break down barriers between data producers and data consumers.
The three principles that drive Qlik's vision are:
Saas: Maximising customer value through a cloud-first approach
Data: Respecting customers' data location and supporting those who don't want to move to the cloud
Customer: Helping customers to maximise their value from investment.
Qlik made it clear that they will continue to provide solutions that enable companies to journey to the cloud and move from a passive business intelligence approach to Active Intelligence.
Qlik Forts
For customers who are unable to let any data leave their own cloud, they can have a Qlik Fort that runs in their own private environment. Qlik are planning to improve the resiliency of Qlik Fort environments and increase capacity for workloads, as well as deploy more pre-described templates and embed visualisations to internal portals and applications from a Qlik Fort, inside the firewall.
If you want to find out more about Qlik's strategic direction just visit Qlik's roadmap.
3. Qlik Application Automation
In a world where data and the number of SaaS applications continue to grow, organisations want to shift from operating in a passive mode to being more active and dynamic. This means they need more proactive insights.
Qlik Application Automation was released in September 2021 to automate data and analytic workflows to accelerate time to value.
Piet-Michiel Rappelet, Senior Product Manager for Qlik Application Automation ran through a basic demo to show how you can easily create automated models by using the block library and block configuration to trigger actions; in this case to send an automated message in Slack based on an pre-configured event in the Qlik platform.
With automation you can improve business efficiency by integrating SaaS applications with automated workflows and achieve a higher state of active intelligence.
The Qlik Automation Application helps to accelerate development with templates and supports more than 40 connectors to popular SaaS applications out of the box. With advanced action blocks and multiple ways to trigger automations you can take dynamic action based on your insights.
4. Data Literacy
Syngenta is a leading agriculture company helping to improve global food security by enabling millions of farmers to make better use of available resources. They explained how they created a successful data literacy program by working in collaboration with Qlik. Syngenta wanted to empower employees to make better and faster decisions to make them the world's most data literate agricultural company.
To do this they knew they needed three core ingredients:
The right strategy
The right people with a passion to deliver
The right data and insights knowledge and skills.
They wanted every employee to become a data citizen regardless of their job title, function or domain. The company adopted the vision for the program; Together We Grow: from Hindsight to Insight to Foresight.
They created a powerful coalition framework that involved passionate team members, stakeholders, and external partners such as Qlik to help champion data literacy across the company.
With the help of Qlik they asked employees to assess which data persona they fell into and then created an educational program that blended instructor led sessions and online materials based on those personas. The company expected participants to invest around two hours a week in learning over a 10-to-12-week period. This ended with an assessment that asked employees to share a data story with how they used data literacy to approach a project or challenge.
Syngenta advised other companies wanting to so the same to leverage proven frameworks, as they found that existing content from Qlik served 70% of their initial needs. By focusing on structured, person-based frameworks they implemented a successful program that engaged employees and helped more people move from being data avoiders to data gurus.
WATCH ON-DEMAND
Didn't have time to check out the QlikWorld virtual event? No problem. You can now join from anywhere in the world, anytime you want.
READY TO GET STARTED? CONTACT US!
We're all for virtual events that are accessible to more people and kinder on the planet. QlikWorld didn't disappoint and we're already looking forward to the product roll-outs that Qlik has in store. If you want your data to be driving your decision-making, get in touch to see how our BI solution development and support can help.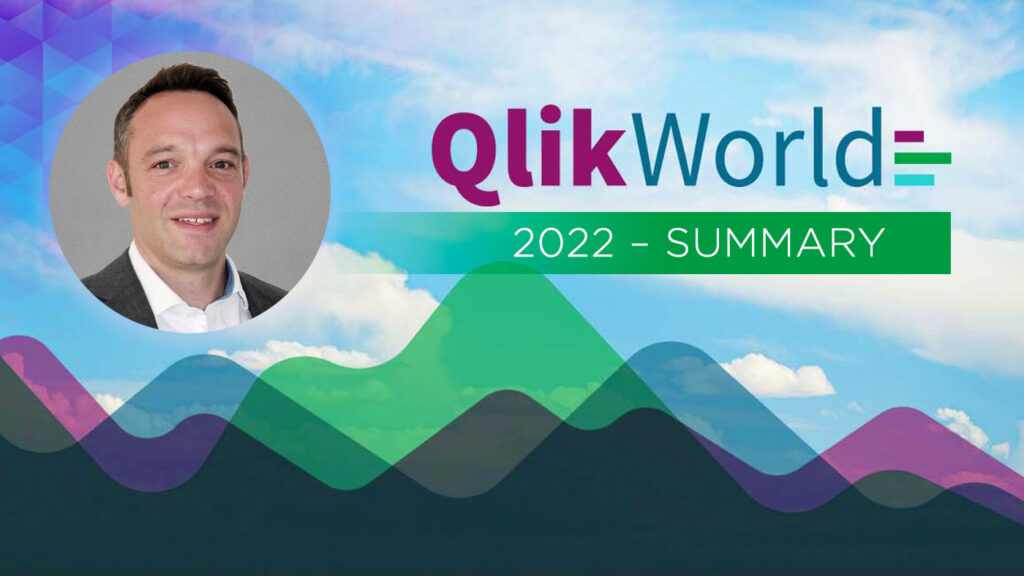 Blog
It may not be in Denver, which let's face it is better for the planet, but QlikWorld certainly didn't scale back on effort or quality for this year's event. Over three days there were 85 breakout sessions to choose from, and a whole raft of keynote speakers. We have picked four breakout sessions to share with you.
>> Read the key take-aways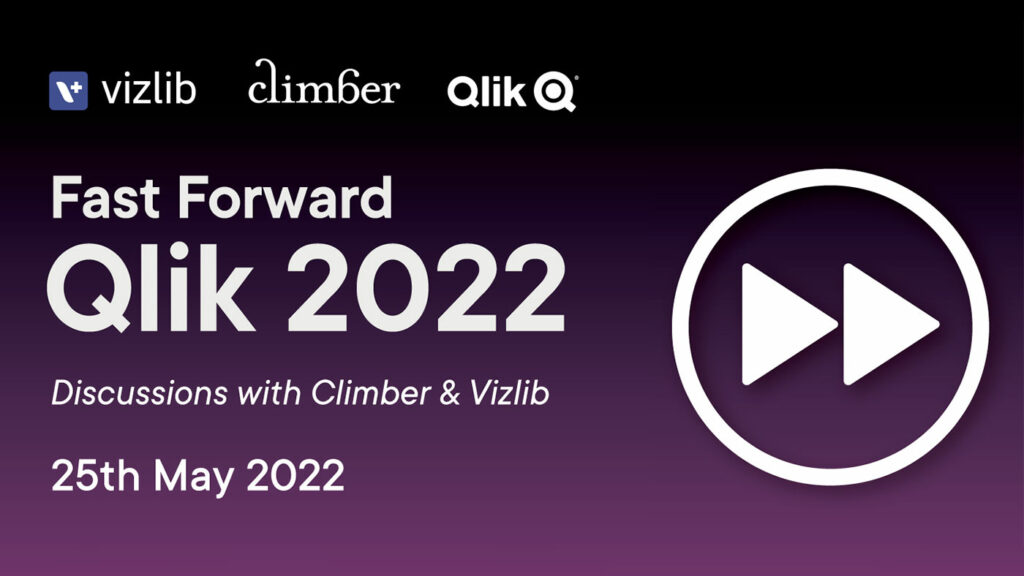 Event
In person events are back, and we couldn't be more excited to be co-hosting a Qlik, Vizlib and Climber event in London on May 25th. Hear the latest from Qlik, learn about the options for moving to a Cloud or Hybrid architecture, and supercharge your Qlik Sense apps with the latest extensions. You'll also hear success stories straight from our customers Wilko and JP Morgan. Seats are limited, so register now to save your spot!
>> Sign me up!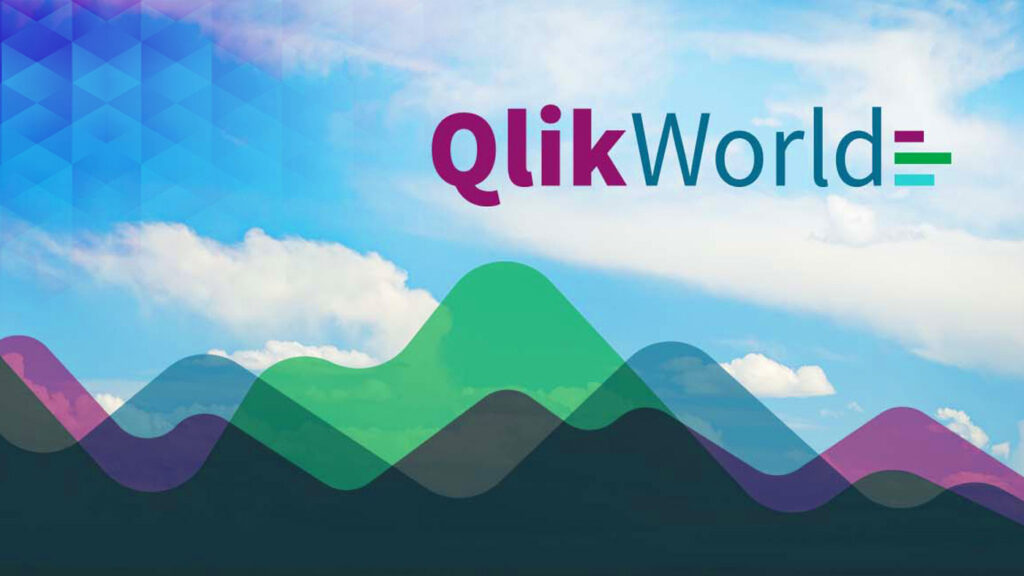 Event, On-Demand Webinar
QlikWorld Virtual is the industry-leading, free global event featuring the biggest names in data. Experience inspiring keynotes, informative breakouts, and innovative technology. Visit the virtual expo. Join from anywhere in the world, anytime you want. Sign up here for the on-demand version!
>> Watch now!